"Emirates has made a mark on the world and Dubai has built something for the world that is built by human beings," Sheikh Mohammed said while announcing the tower open. The paratroopers then came down to greet onlookers.More than just the world's tallest building, Burj Khalifa is an unprecedented example of international cooperation, symbolic beacon of progress, and an emblem of the new, dynamic and prosperous Middle East.

It is also tangible proof of Dubai's growing role in a changing world. In fewer than 30 years, this city has transformed itself from a regional center to a global one. This success was not based on oil reserves, but on reserves of human talent, ingenuity and initiative. Burj Khalifa embodies that vision.

Bringing Burj Khalifa to life required a combination of visionary ideals and solid science. In the process, the project amassed an awe-inspiring number of facts, figures, and statistics.


Dubai Tallest Building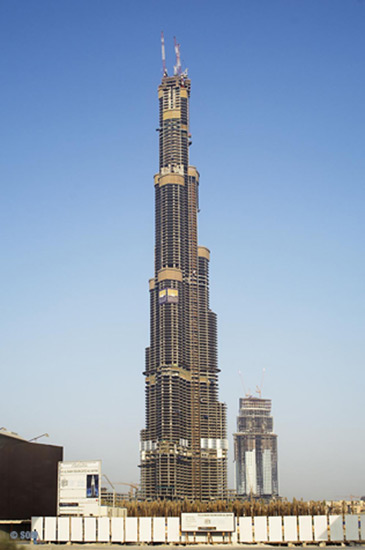 Dubai Tallest Building

Dubai Tallest Building

Dubai Tallest Building

Dubai Tallest Building

Dubai Tallest Building

Dubai Tallest Building